I have Signalyst HQPlayer installed on my computer that's all so my Roon Core,
I have a Allo USBridge as a Roon bridge and my iPad is the Roon remote control!
Since I changed to this so can't I use my HQ!
When I starting it so does a window open and it says it can't find or connect with anything,
nothing came up there my two DAC's was before and it's coming up ASIO, WASAPI and network some thing and network IV6.
On my iPad Roon remote control is the HQ as before but I can't do anything!
I don't know if I have to download another version of the HQ so it will connect to my network as my DAC's (I didn't have to download anything on them)
Here's a photo of the new!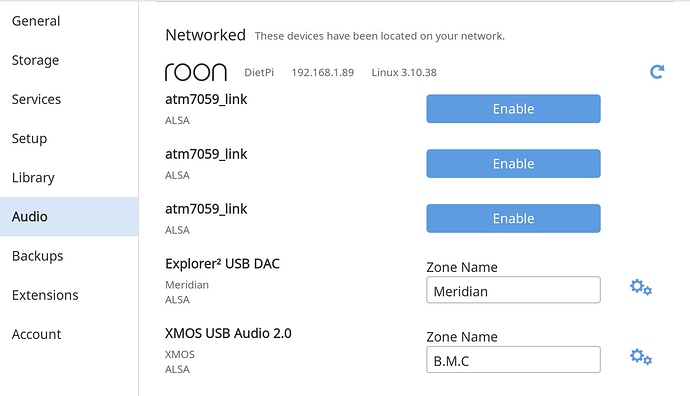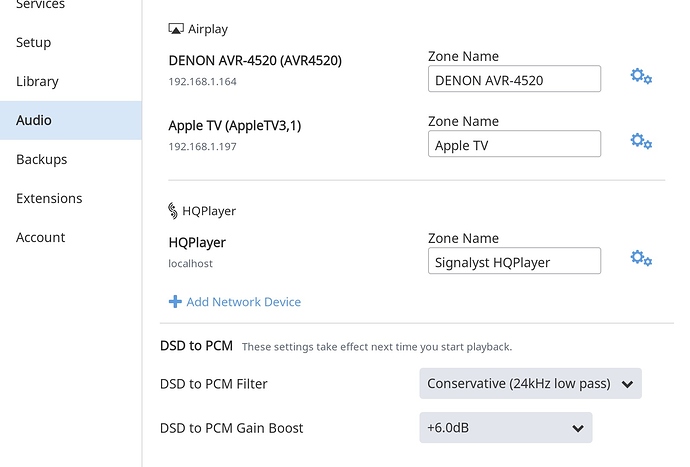 I noticed that it stands localhost under Signalyst HQPlayer
Does anyone have some suggestions to help me?
So I can use my Signalyst HQPlayer, because that would be great

It should work because a lot of Roon users are having the Core on a "mini computer" a Roon bridge and control it with a iPad/iPhone as a Roon remote control!
I'm thankful for all help I can get