I use my iPad to participate in the Roon Community Forums. When I use the editor, like I am now, it gives me about three half lines of text at a time. As I write, those lines scroll out of sight and I can't get a big picture view of what I'm typing. I
find this quite limiting, to say the least. Below is a screen shot of my tiny view.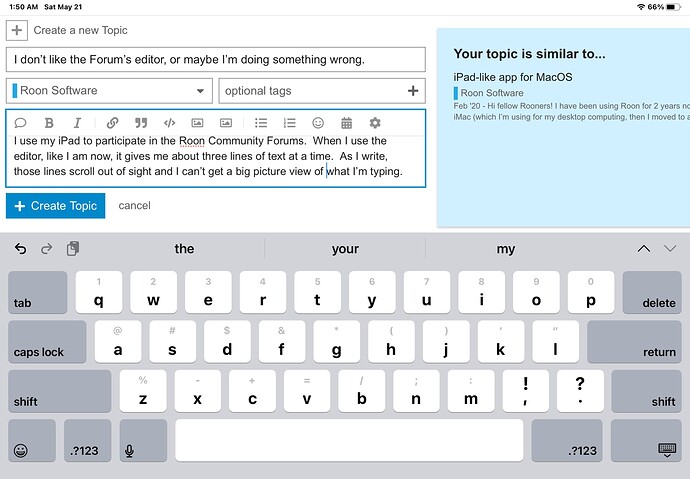 Or maybe I'm just not using the editor correctly. Is there a way to enlarge the view? If so, help, please.