Mine's fine. You could try to reidentify or check if there's something weird going with naming / tagging?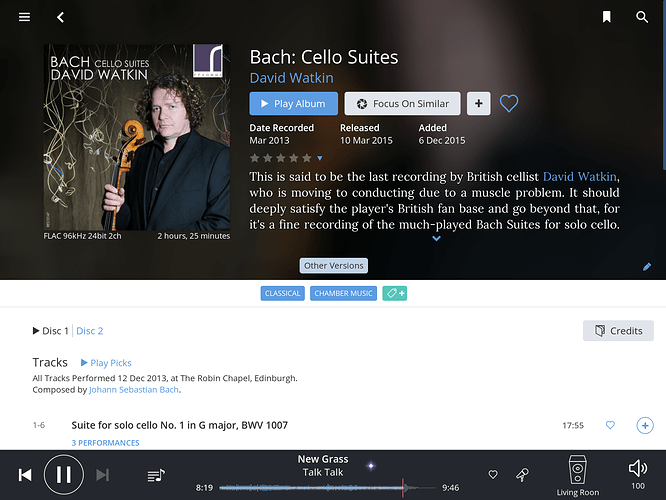 No identification for me: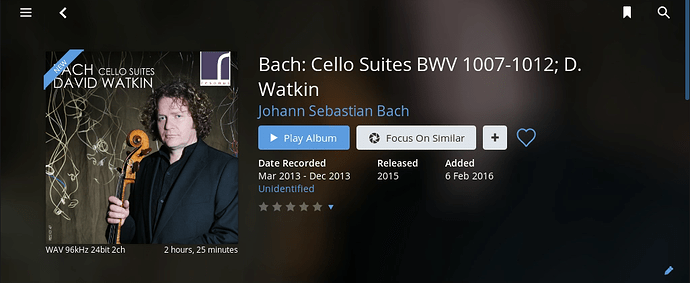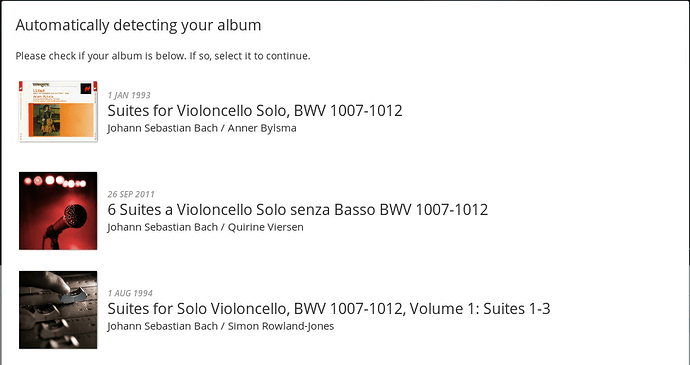 My album is a HDTracks FLAC download that I convert in WAV. Is it possible that this is the problem? I don't change track title or position from orignal.
It's out there – really: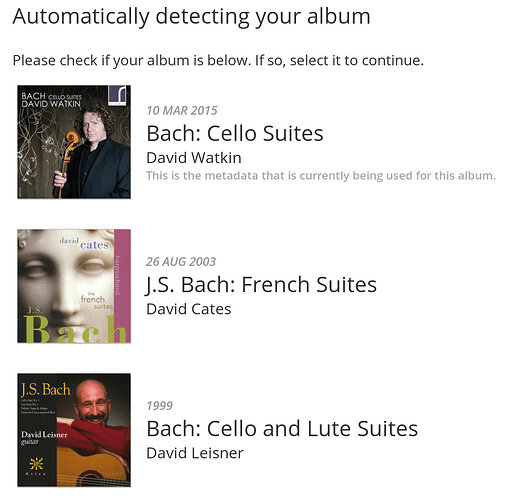 Maybe you could help Roon along by retagging just 'Bach: Cello Suites' for title and David Watkin for artist?