Content you're reporting an issue with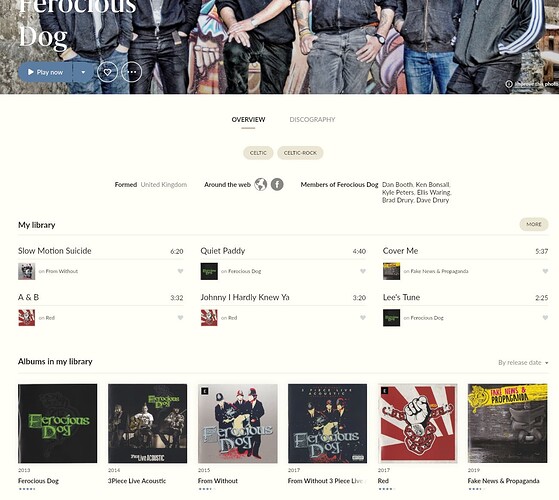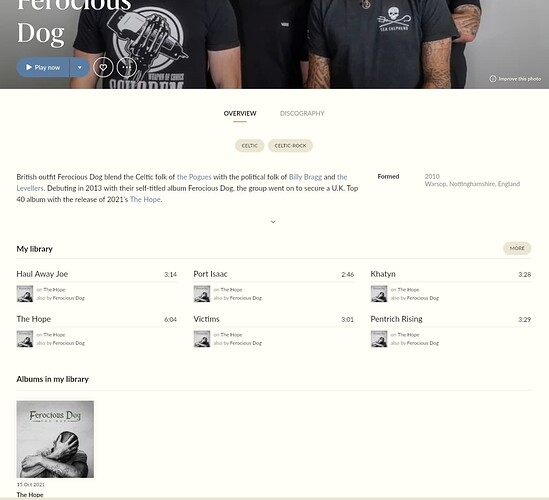 Have you made any edits to this content in Roon?
No
Is this content from local files, TIDAL, or Qobuz?
Local
Screenshot of import settings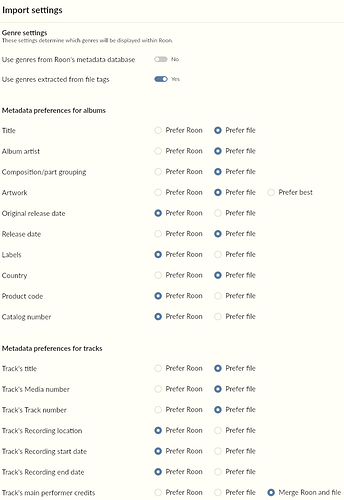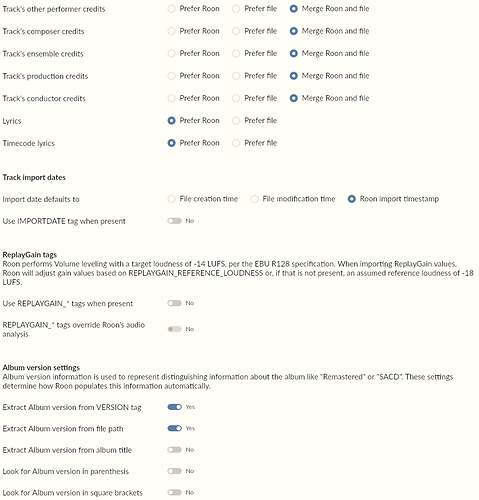 Description of the issue
It seems that allmusic.com added the latest album of Ferocious Dog to their database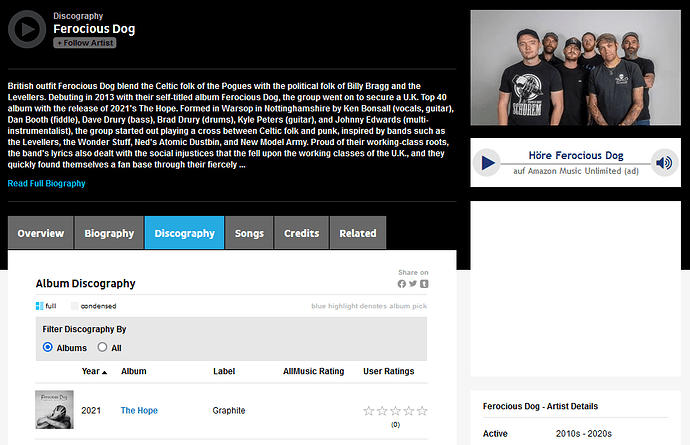 All the old albums are still linked to a different version of the band.
Re-Identifying doesn't help.
Is there any way to merge the two "Ferocious Dog"s into one ?