I have an unidentified album that i have painstakingly readjusted (lots of merging, re numbering, creating two disks, etc) . It looks pretty good:
All Works and Parts id'ed and in order.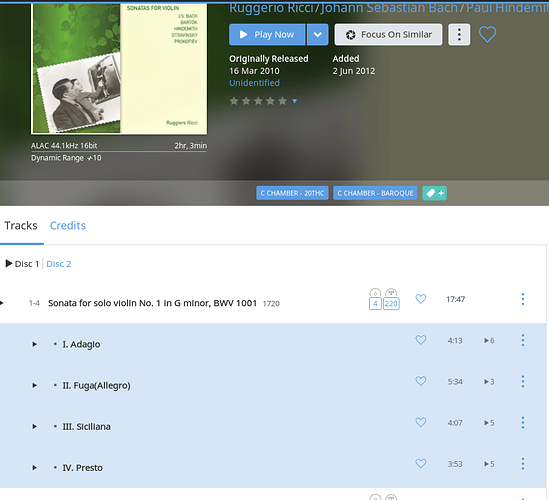 When i have ROON Identify, I get the below. A recognized Album, with no cover art and no apparent identification of Works and Parts. I don't want to waste the last 45min i spent fixing this album by identifying and then loosing all the Works/Parts. Can you advise what would happen if i were to ID given what is showing up in ROON as "identified?"
And related - If an Album or Work is not identified, when you select Focus from Compositions, will these unidentified works be included when selecting a Period or Form?