Having the ability to identify MQA albums is great. Thanks!
Can the same be done for individual tracks? In playlists?
Wondering if there is a way to identify MQA tracks?
How about this?
Roon Track browser
Focus —> Inspector—> MQA
Thanks Carl,
Just checking to see if I understand what you are suggesting. If, for example, I was playing the monthly What Hifi playlist from Tidal I would have to do this for each track? Was wondering if there was a simpler way of identifying MQA, or whatever format the tracks from a playlist are without opening each track to find out what the format of the album the track came from is. There is every chance I may be missing something here. If not, as much as I am grateful for the fantastic innovations of the latest release, being able to identity track format from the playlist screen would make life that little bit simpler.
I see what you saying now… I've just created this, let's see what traction is gains.

Hey @joel
Looking at the main Tidal front page via Roon, there's a few MQA albums there that don't show the MQA symbol. The CD quality versions do show the CD symbol.
A couple examples from this screenshot are Nav Reckless and the James Bay album.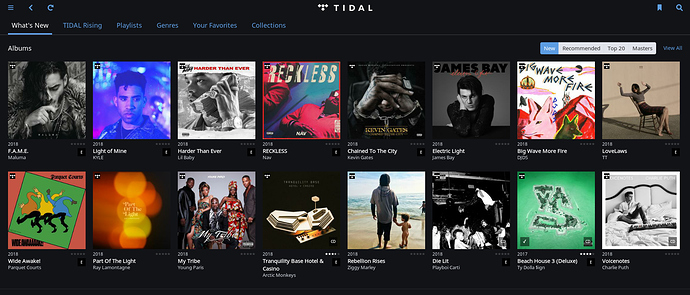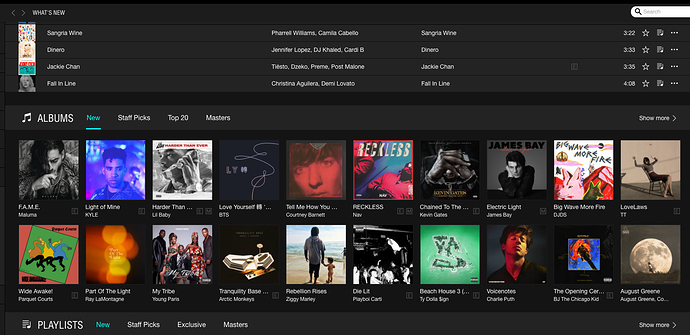 This option would be priceless. Thanks