The credits from roon metadata are completely wrong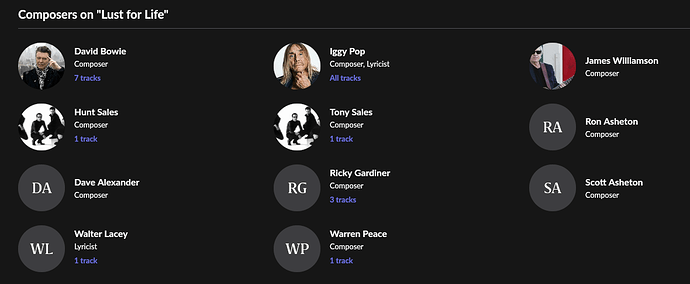 Isaac Hayes, Edgar Meyer, Scott Thurston, Stacey Heydon should not be there
Ricky Gardiner (guitar player) has been doubled with Rick Gardner (trupet player of Parliament).
Also composers Ron & Scott Asheton and Dave Alexander should not be there.
I've tried different album identifications.