Hello,
I'm back again and I have a question
My Roon Core actually is a windows 10 pc and it runs good, I think.
But today, I wanted to use my iMac for only playing music in my working room.
But there is no music on the speakers an also there is no music via them normal iMac Speakers.
What is going wrong?!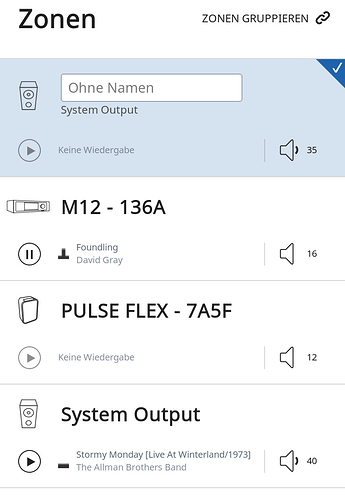 20|345x500 Bildschirmfoto 2019-02-13 um 14.44.20
On the picture, you can see, that my Mac and the Pulse Flex can not be put on