Discovered this today while going through some settings for experimentation.
Using ROON app on iPad (iOS 14.5) the field for "Tag Delimiters for artist/composer/label tags" does not allow any input entry. If the white area is selected the screen jumps down and the field below ("Tag delimiters for genre tags") is engaged to input text.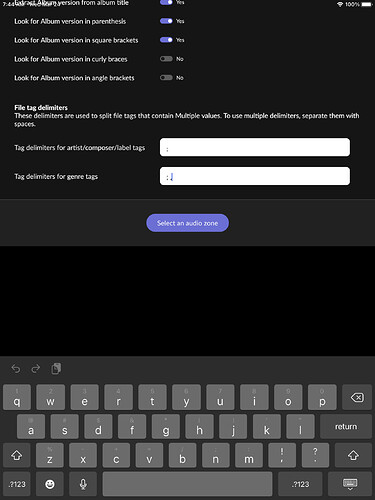 I checked the app on Windows 10 and that functions correctly.