Core Machine (Operating system/System info/Roon build number)
NUC 7i5
Network Details (Including networking gear model/manufacturer and if on WiFi/Ethernet)
N/A
Audio Devices (Specify what device you're using and its connection type - USB/HDMI/etc.)
N/A
Description Of Issue
I've added the IMPORTDATE tag to all my albums.
It looks like Roon gets it wrong and thinks my albums are a day older than they are.
For example, last evening (7/19/19) I added a couple albums. As soon as you look at them, Roon is already saying it's one day old.
I've included 2 screenshots from a PC client. In the first one you can see that the "Added" date is wrong.
The second image shows the tags where you can see the tag is as I created it.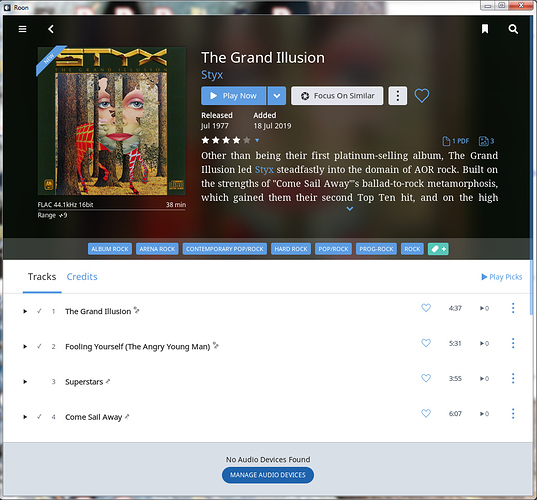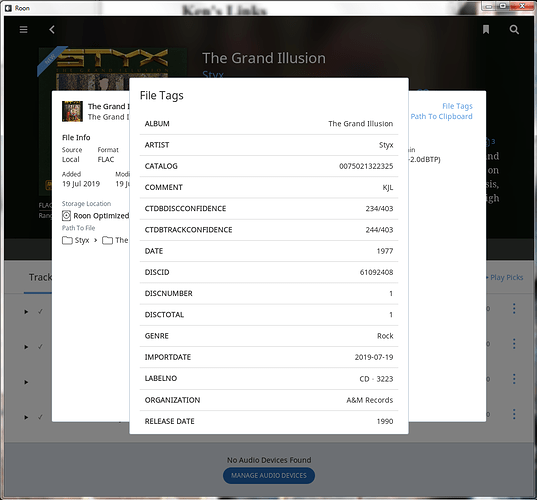 It would need more investigation, but it also seems wonky on when a browser thinks another day has gone by. I'm pretty sure I noticed my android client changes differently from the PC.