Hi @Suthep_201020,
You do not manually specify the XML to import content into Roon, the XML has to be placed at the root directory of the music files and XML importing must be turned on for the storage location, please see our guide for further instructions:
Hi Noris,
Thanks for respond. Yes, Roon can import XML from root music but I want to try to ensure I am right. Finally, both root direct of music file and manual import is coming but… it's came 24 track and stop. I am waiting for all night a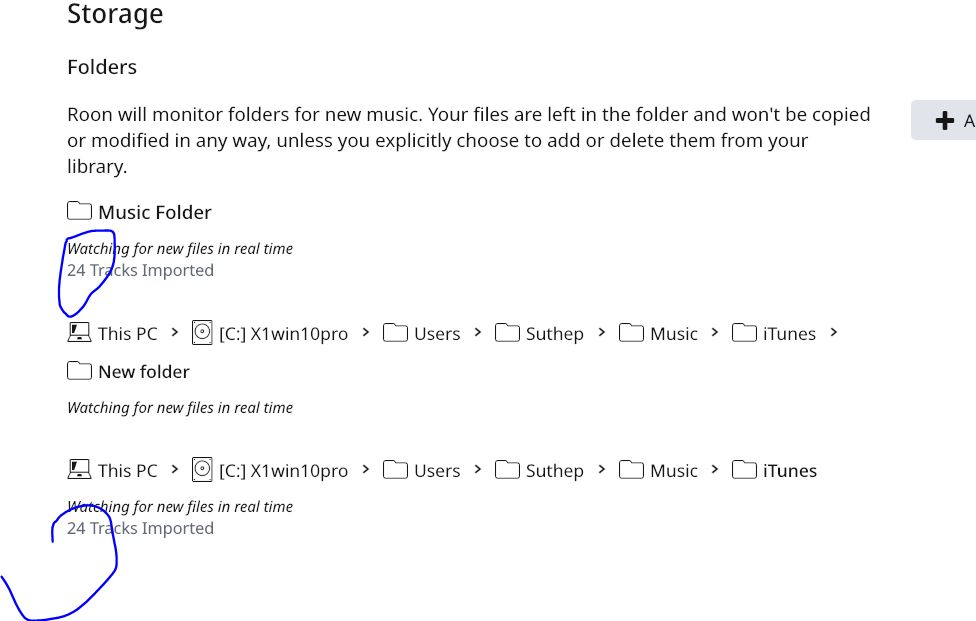 nd standby my computer a whole night. It's still 24 track since the night.
Hi @Suthep_201020,
Thanks for the screenshot! How many files were you expecting for Roon to find? Are the files supported file types in Roon?

This topic was automatically closed 365 days after the last reply. New replies are no longer allowed.