I'm a happy camper. My server with Core i3 didn't miss a beat up-scaling to DSD512, glorious sound.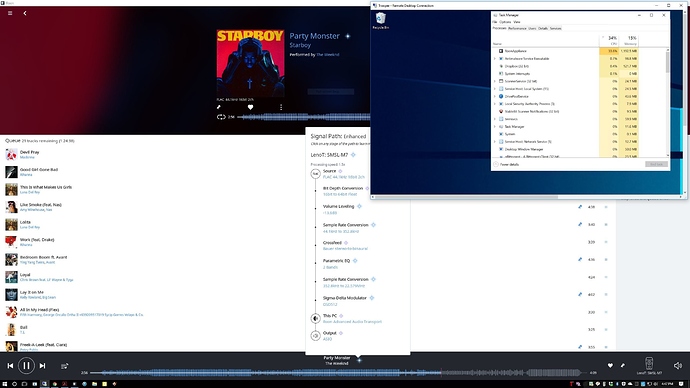 Though processing at 1.5x, cpu at around 34% on the server. Confirms to me when ready for upgrade to stick with Core i5 and not have to deal with the heat and noise of i7.
Oh, anyone interested in an inexpensive DAC, consider SMSL M7, just got it today. Well built, glorious sound. I suspect the headphone component is likely crap, not my problem, DAC is attached to Schiit Jotunheim and rocking on Sony MDR-ZIR headphone. I'm in heaven!!