Roon Core Machine
Mac Mini (Late 2012)
2.5 GHz Dual-Core Intel Core i5
16GB RAM
Networking Gear & Setup Details
Router: Eero Pro 6E
Switch: TP-Link TL-SG108 8-Port Gigabit
Roon Core > Eero Pro 6E #2 > Ethernet Switch > Eero Pro 6E #1 > Modem (all connected via ethernet)
Connected Audio Devices
USB Audio: Music Streamer II
Number of Tracks in Library
40k
Description of Issue
I have a large multi-disc set of albums called "Djangologie" (so, "Djangologie, Vol. 01", "Djangologie, Vol. 02", "Djangologie, Vol. 03", etc.). If I search on "Djangologie", in the search dropdown I see all the matching results: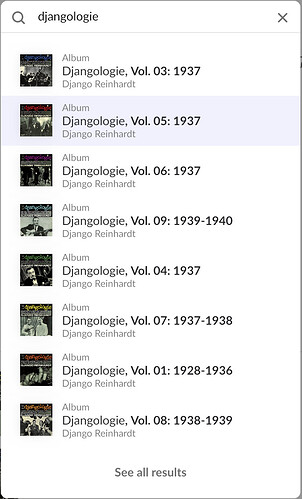 However, when I select "See all results" only four albums show and there is no "More" button: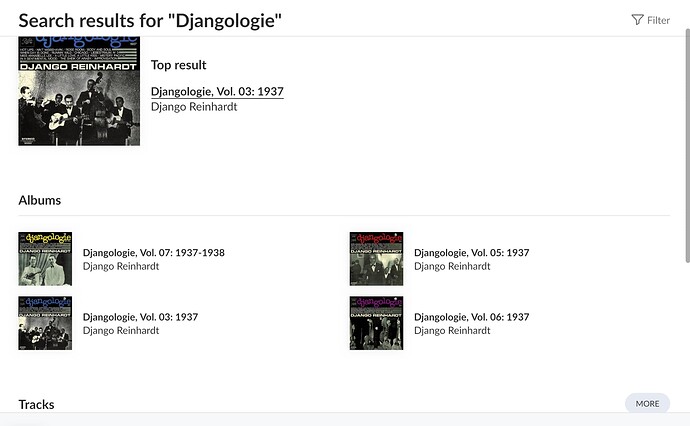 Unfortunately, I don't have other large multi-album sets to test this with. Any ideas?
Thanks.