Roon 1.8 is doing a lot of things I like, but either there is a bug in the way recordings of a composition are retrieved compared to albums, or I can't understand Roons behaviour. Here's an example.
There is a composition by Ravel called String Quartet in F Major.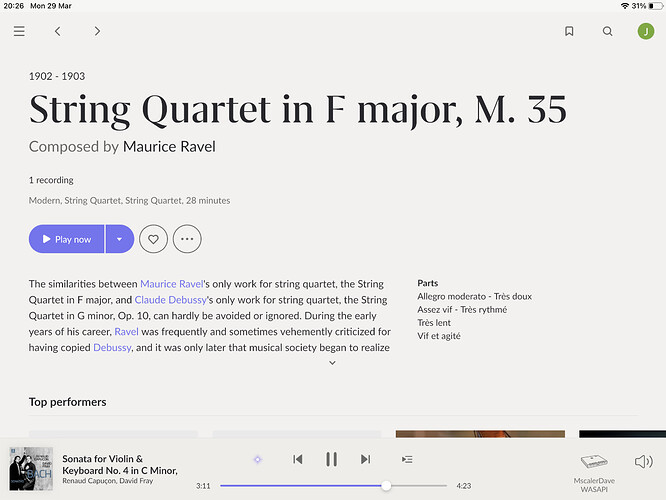 If I focus on my library and select recordings by popularity I get one result - the Tesla quartet.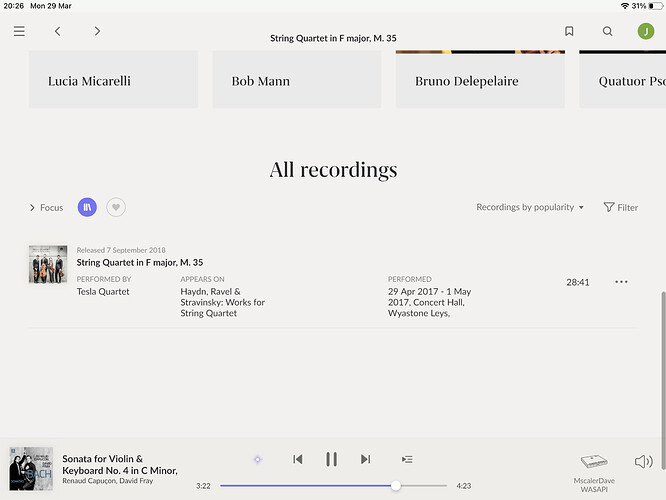 But if I switch to Albums by popularity, there are three results: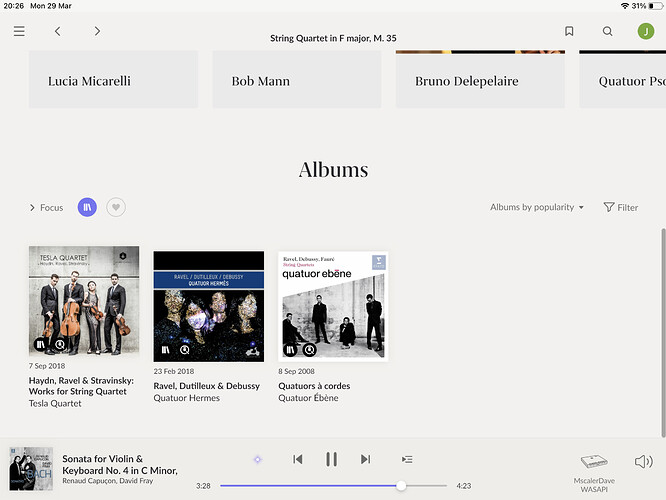 I can't make sense of this. Is it me or is it Roon?
It isn't just this composition. I've checked others and get similar results.