Thanks. Some bozo on MusicBrainz added David Nail's EP to Tony Joe White's Uncovered release group… I've made an edit to the MusicBrainz data.
Unfortunately, you'll have to edit the image manually.
http://cps-static.rovicorp.com/3/JPG_1080/MI0003/593/MI0003593114.jpg
Thx Joel, I went in search of a large cover to replace mine yesterday. Amazon had a 1500x1500 jpg.
Roon seems to think that Georg Solti's 1969 recording of Die Zauberflote is actually von Karajan's recording of La Boheme: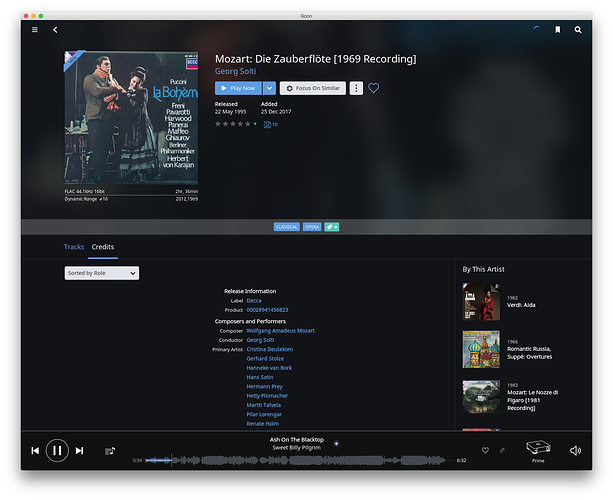 Thanks @joel.