Content you're reporting an issue with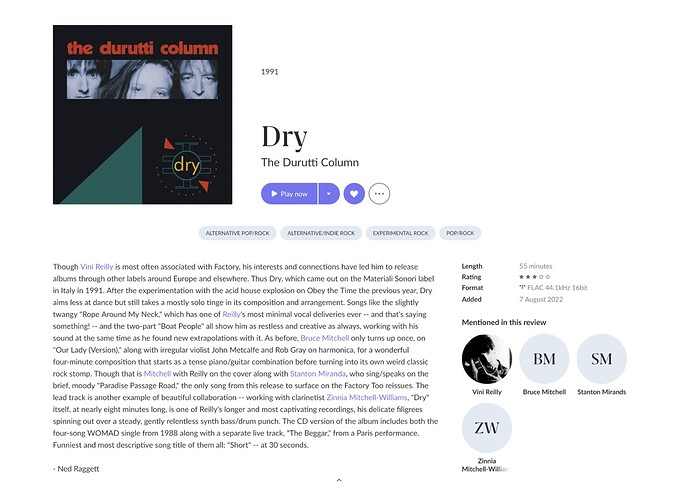 Dry by The Durutti Column
Have you made any edits to this content in Roon?
No (is it possible to edit/correct wrong links in reviews?).
Is the album identified in Roon?
Yes.
Is this content from local files, TIDAL, or Qobuz?
Local files and Tidal.
Screenshot of import settings
Description of the issue
The review mentions "Stanton Miranda" which is linked to an empty page for "Stanton Mirands", and the "mentioned in this review" links at the right also link to "Stanton Mirands". I assume this is just a typo, though possibly there is also an artist called "Stanton Mirands".
In the "Credited" section at the bottom, "Stanton Miranda" is listed, and linked to the correct page.
Please can you fix the link in the review so it correctly links to Stanton Miranda!