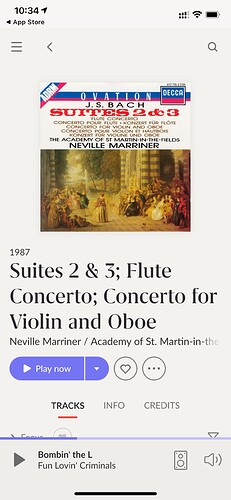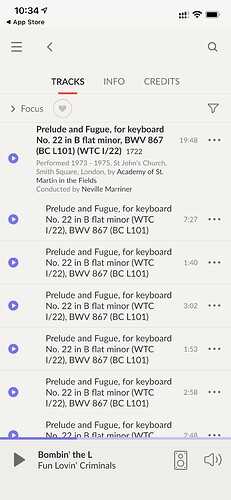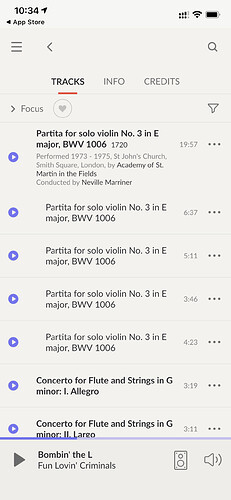 Content you're reporting an issue with
Have you made any edits to this content in Roon?
Tried, but failed. See below.
Is this content from local files, TIDAL, or Qobuz?
Local files
Screenshot of import settings
Sorry, can't find any import settings in this location
Description of the issue
The album with the performance by Neville Marriner and the Academy fo St. Martin-In-the-Fields of Bach's Suites 2 & 3, Flute Concerto, and Concerto for Violin and Oboe has incorrect metadata for the Suites 2 & 3. Instead of the Suites Prelude and Fugue for keyboard No. 22 in B flat minor and Partita for solo violin No. 3 appear. Incorrectly. The Concertos seem partially incorrect.
My files have great metadata embedded. Roon won't let me choose the embedded metadata through the metadata preference option. If I try, it shows the embedded data for a brief fraction of a second and is overridden by the incorrect data from the Roon database.
Re-identify, and re-analyze don't work.
Please correct.
How can I make Roon choose the embedded data?
Thanks