Hello,
I'm having a problem I can't solve through usual methods.
I just imported a new album.
The album is properly tagged (Album, Work, Part, Soloist etc…).
As always, I followed the recommendations here : File Tag Best Practice
But Roon is reading/interpreting wrongly the compositions (WORK and PART)
Here part of the tagging

The result in Roon:

I deleted the album and re-imported it several times. With the same result.
I then downloaded the orginal files from the online store and rettagged them properly, again. And got the result below:

Of course I did "clean" the library after before deleting the album. Then tried the make the "cleaning" again. But there was nothing to clean: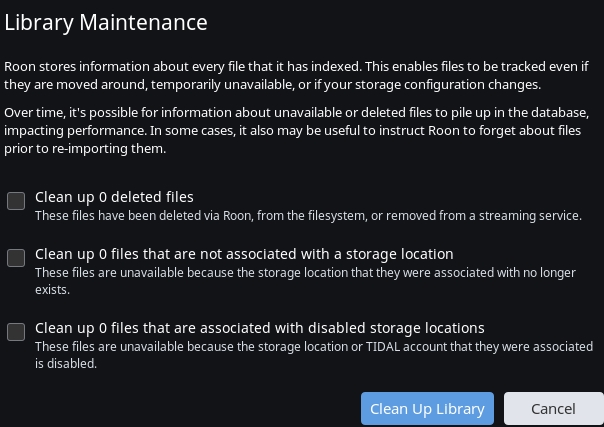 Roon is identifying wrongly the compositions or mixing them. Really a strange behavior.
I use Roon ROCK on a NUC:
NUC i7-8650U
32Go Ram SO-DDR4 Corsaire Vengeance
512Go SSD Samsung 960 Pro
2To SeaGate FireCuda (fore the audio files)