What's the downside of making this page more useful?
I'd like to sort by length (I used to be able to)
and I'd like to see at least twice as many entries per screen (I used to be able to)
What's the benefit of all this white space after I've already told Roon what I want to see?
And who benefits from removing the sort option?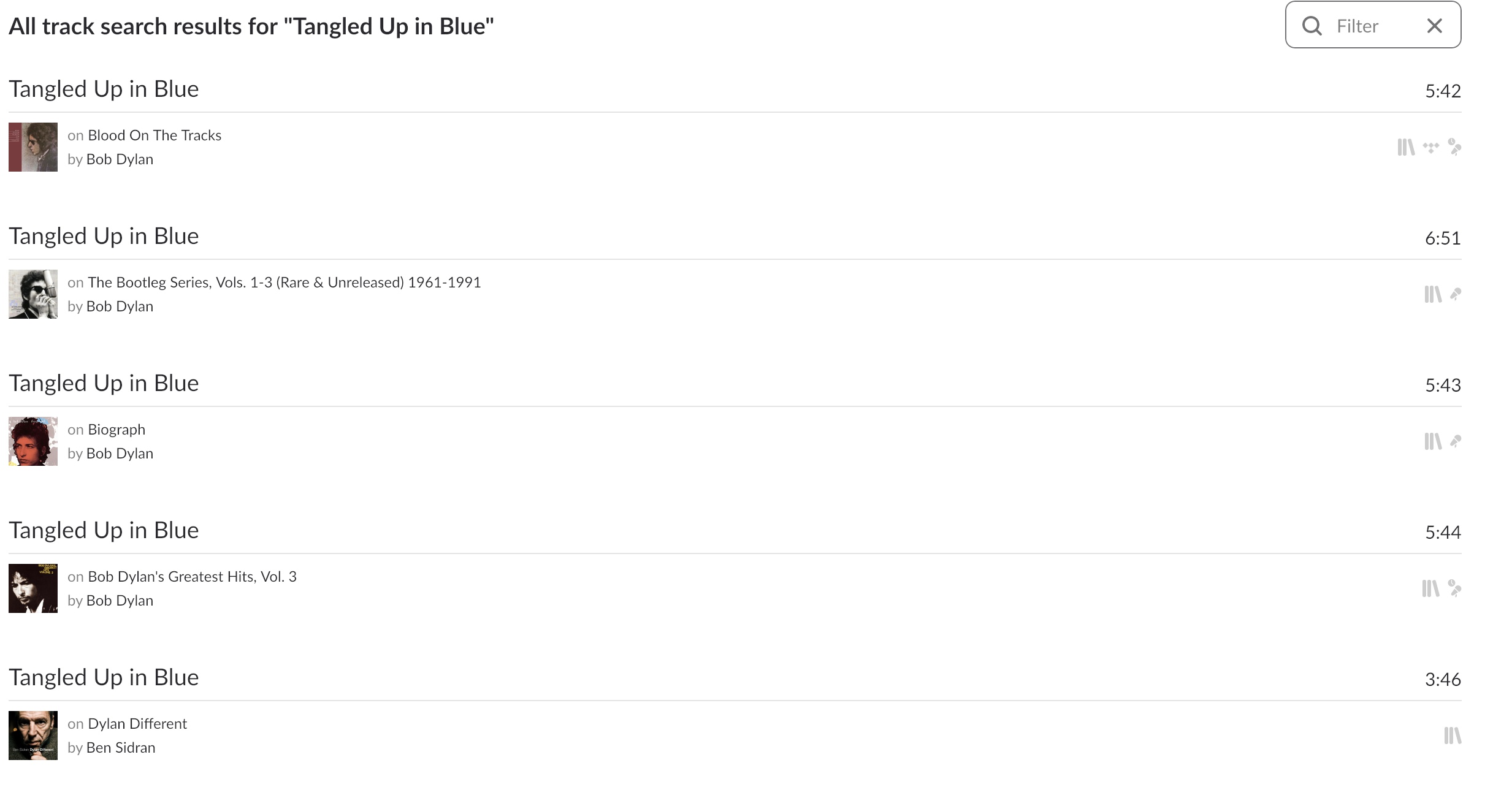 Thanks.