Roon Core Machine
Windows Server 2019, 8G RAM
Networking Gear & Setup Details
1G network
Connected Audio Devices
PS Audio Directstream
Library Size
32000 albums
Description of Issue
I use ROON on a W2k19 server and that is all it does.
I see that ROON is installed in C:\Users\Administrator/AppDate/Local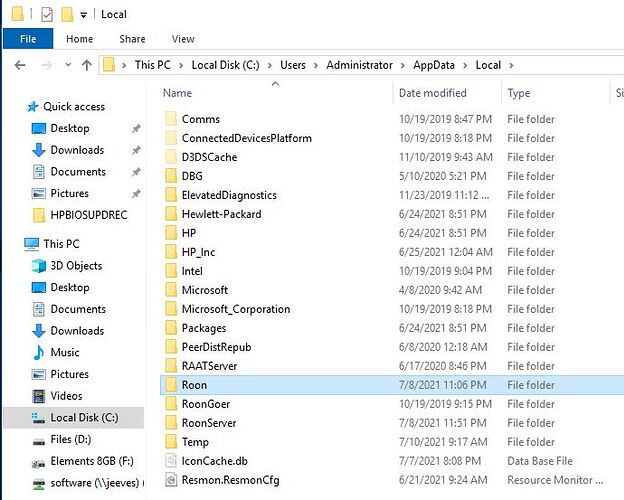 Is there a way to backup the data and do a flatten and reload of ROON outside of the user folder? Or in other words, why there instead of C:\programs?