Hello,
I am extremely confused with the way Roon is integrating Qobuz files and my own library: I am never sure whether I own the tracks that are in my library or whether they are streaming from Qobuz:
In the following example, I have done a search on "Show my Library" only: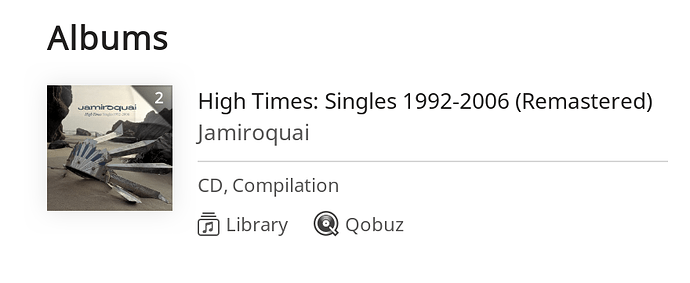 And Roon is showing that I have two copies: one in my Library and one from Qobuz. However, when I go to play the tracks, Roon indicates that the only tracks I have are not saved on my HD, but are coming from Qobuz. I.E I cannot find the physical files associated with the tracks.

I would like to be sure whether I bought the tracks from Qobuz and I have them saved on my computer or whether I have added them to the library from Qobuz but I have not purchased the tracks.
Can someone help me to clarify this ?
Thanks a lot.
Emmanuel