Core Machine (Operating system/System info/Roon build number)
QNAP TVS471 1.7 build 511 IPad Pro control.
Network Details (Including networking gear model/manufacturer and if on WiFi/Ethernet)
WIred cat 5 BT Modem (Re Booted) basic switches.
Audio Devices (Specify what device you're using and its connection type - USB/HDMI/etc.)
Cat 5 e Meridian 218 MS 2oo and Bluesound Pulse mini
Problem
This is a new problem, things worked well yesterday.
Trying to play internet Radio via BBC and get this. Not only on BBC stations.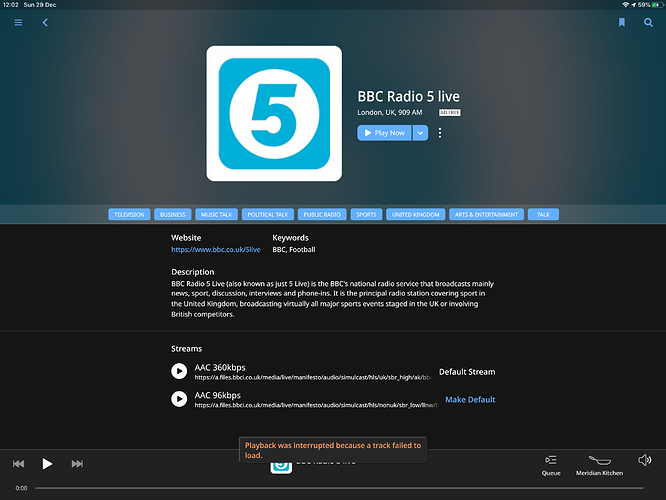 I can successfully stream Tidal content.
I have rebooted the core and Roon seems to be working normally
The MQA live stream test station plays fine. This is a Flac stream
JB Radio-2 Works as well from Canada.
I am in the UK
I can receive and play BBC Stations via BluOS