Core Machine (Operating system/System info/Roon build number)
Windows 10 64-bit pro Build 19401
Network Details (Including networking gear model/manufacturer and if on WiFi/Ethernet)
ASUS DSL-AC68U > WiFi > Rpi3 B+ > SMSL M500 DAC
(AI Mesh)
Audio Devices (Specify what device you're using and its connection type - USB/HDMI/etc.)
SMSL M500 USB
Description Of Issue
It appears that either the latest Windows 10 update or Roon Build 571 has broken may ipad and iphone (running Build 571). Neither can find my Core. I've tried restarting all devices and turned off my Firewall (Kaspersky) to no avail. I never had any such problems before in the 12 months I've been using Roon.
Maybe this is the culprit: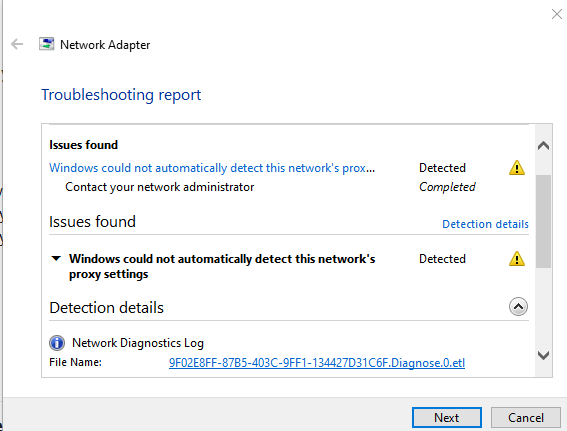 I've no problems using Roon on my PC.
UPDATE: Diagnosing the adapters individually does not throw up any errors: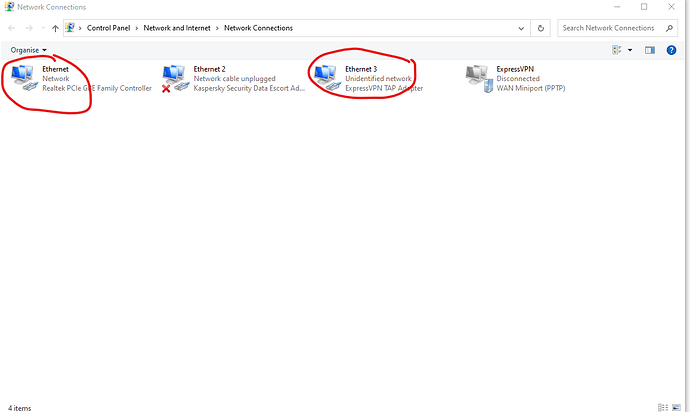 Thanks.