I think this sums it up nicely - Click on "App Support" from the App Store, and you get to this: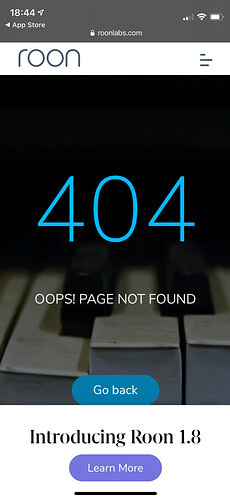 Good indication of the support available for IOS users…
Still just as bad for me. @support. When was the last time you posted an update on this issue? At least have the courtesy to update your paying customers and provide us with some confidence that you're still actively looking into a fix, or if not then let us know so we can find an alternative to Roon on IOS devices…
If I hadn't invested in Roon ready devices I'd be stopping my subscription. And I am now looking for alternatives. I'm sure I'm not the only person very close to ditching Roon over this.