Roon Core Machine
Windows 10
Machine info:
Model: X64-based PC
CPU: Intel (R) Core ™2 Duo CPU
RAM: 4.00 GB
Networking Gear & Setup Details
Core PC on Ethernet, IPAD on WiFi
Connected Audio Devices
Number of Tracks in Library
Description of Issue
My Roon on iPad has been able to connect to my PC with Core until 3 days ago, when the connection stopped.
When I try to open Roon on my core machine, I have consistently gotten an error message, as follows:
Roon cannot find WGL functions required to initialize OpenGL.
It is likely that the proper drivers for your display hardware are not installed.
Up-to-date drivers should be available from the website of your computer or GPU manufacturer.
However, despite this error message, the connection has worked very well up till now. I have reinstalled Roon on my core PC numerous times, but that has not helped.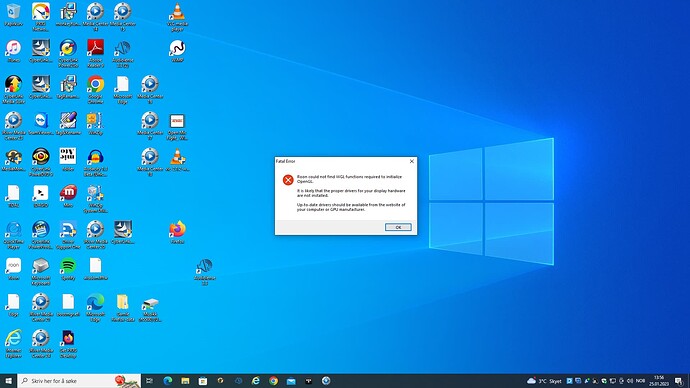 I would like to attach the log, but do not know how to do so.