Roon Core Machine
MacBook Pro, OSX Monterey v12.1
And… MacBook Air OSX Big Sur v11.6.1
Roon App: iPhone 12 mini
Networking Gear & Setup Details
Comcast Router with wifi
All devices on same wifi network
Description of Issue
No longer able to connect iPhone Roon app to a ROON Core.
Here's a series of screenshots in sequence: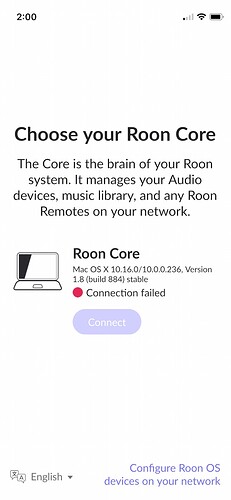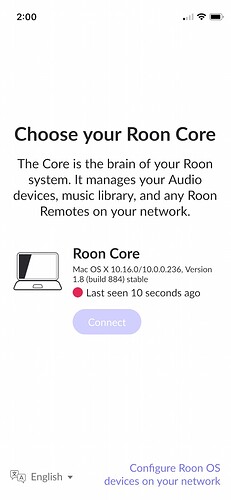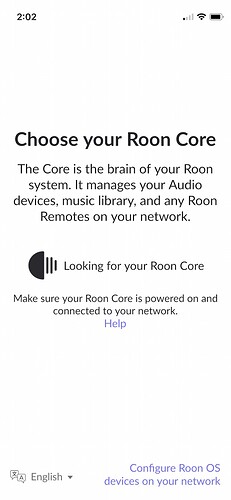 It goes through a series of connecting & connection failed, then finally never finding the Core again.
The applications were close and restated on both the PC's and the iPhone.
On the same network Roon running on one macBook is able to control Roon Core on the other.
Appreciate any thoughts!