Core Machine (Operating system/System info/Roon build number)
ROCK
Network Details (Including networking gear model/manufacturer and if on WiFi/Ethernet)
Ethernet to NUC
Audio Devices (Specify what device you're using and its connection type - USB/HDMI/etc.)
Computer, iPhone 8, Chord MojoPoly
Description Of Issue
I can see all active endpoints on my network except for my iPhone. On the iPhone itself, I can see all active endpoints.
On the Mac (and other devices):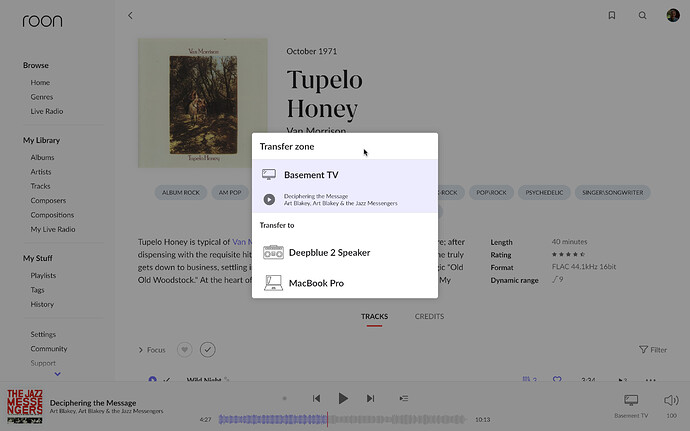 On the iPhone: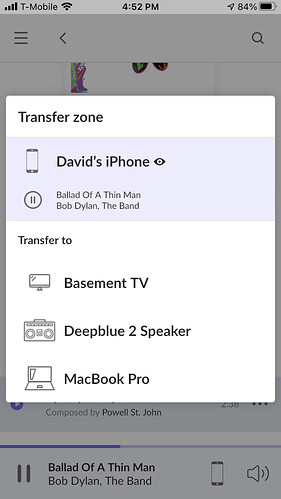 While a minor inconvenience, I would like the ability to transfer a zone to and from the iPhone (i.e., iPhone to Mac or Mac to iPhone), but can't do so since the iPhone does not appear as a visible endpoint on the Mac or other endpoints on my network.
Thoughts about why the iPhone is not a visible endpoint?