Please see the signal path below: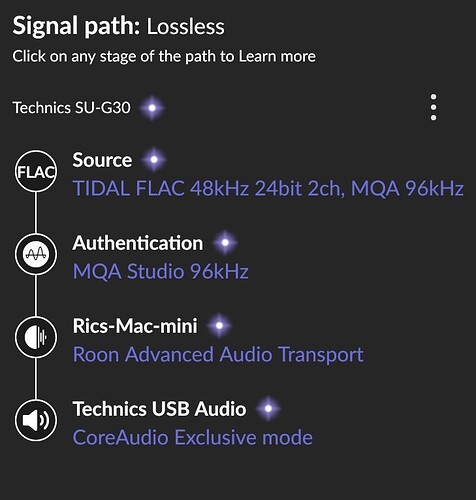 My Technics SU-G30 is MQA-ready/decoder/whatever and shows "MQA Studio" when playing the content above from Billy Idol. But the signal path is not clear. Am I missing something to enjoy the full MQA enchilada?
Besides, when I have a MQA DAC, am I supposed to activate "MQA decoding" on Roon?