Can someone please confirm that the Roon Rock Server is compatible with the new Chord Qutest DAC via USB?
Hi Mark I've been using my Chord Qutest DAC connected via usb to my NUC i7 running Roon and it works faultlessly and sounds amazing! Hope this helps.
Best wishes
Mike
Have you tried upsampling to dsd? Do you get any drop-outs or clicks, as people (myself included) have experienced with the 2qute/Hugo?
I haven't tried listening to a lot of upsampling to dsd but the little I did seemed to be fine with no problems at all - if I have time this evening I will try a longer period and report back.
I spent about an hour listening to upsampled music via the Qutest without any "hiccups" and it sounded fantastic! I have attached a screen shot showing the signal path.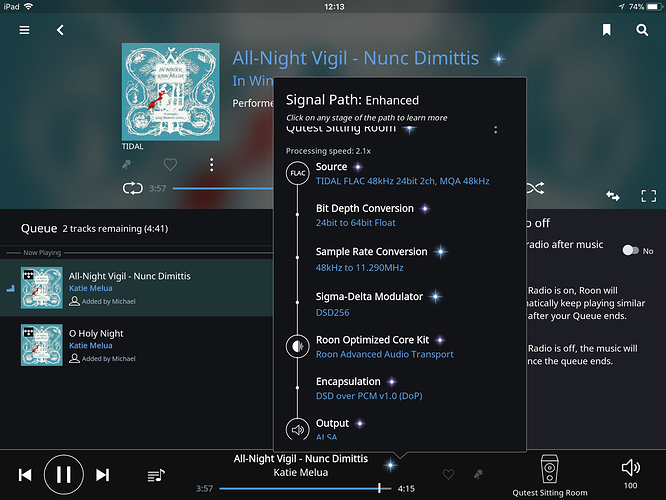 Thanks for the screenshot. This DAC is high on my list as soon as it reaches the States. I'm happy to hear you can upsample w/out issue and it keeps its Sound Quality.
Many thanks for your replies. All is working well.
Brilliant that's good to hear - enjoy!