All my files are ALAC files and they are all tagged using the same application, but Roon usually won't show the release date I tagged the files with, but uses the "year" tag instead. Even in the album editor, the release date it says I tagged my files with is not what I put. The "Originally Released" dates work perfectly. Here is an example. The 2011 Remastered release of Gish by The Smashing Pumpkins. I have the Original Release Date as 1999 May 5th, which shows up fine. I have the Release Date tagged as 2011-11-15 but the album editor says that my files are tagged as 1991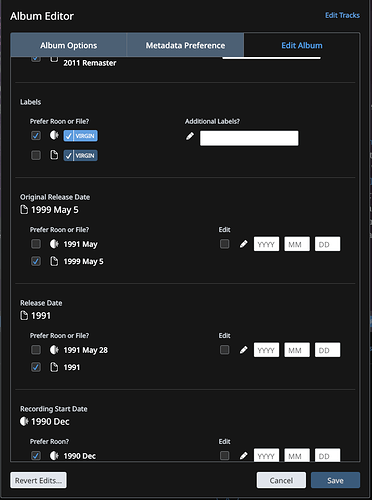 Yet if I go to one of the tracks and go to "view file info" and then click "file tags" the Release Date I have entered in my files is correct, so why is it not showing correctly in the album editor or on the album page when I select to use information from my files?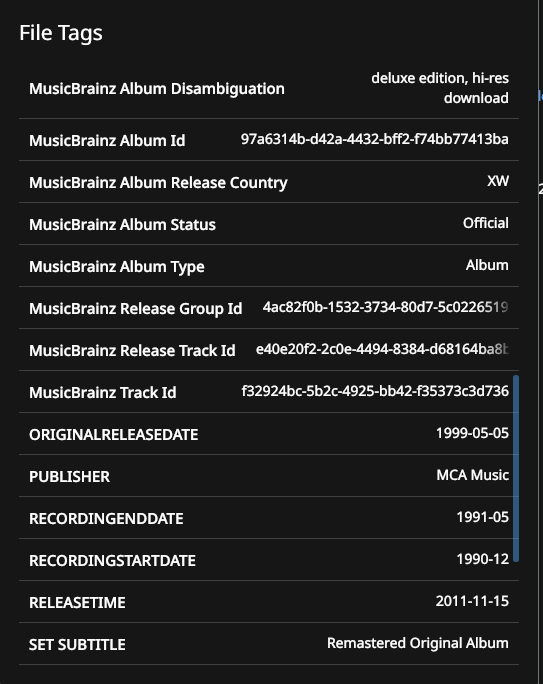 It gets properly tagged as "Releasetime" and shows up here, so why is it not being read?
Thanks