Clicking all around the screen and can't find a way…is there a way?
View the queue
Select one entry (long press or right click)
Select the others (touch or click)
Plus button
Add to playlist (or create new)
Unlike other lists, there isn't a Select All, with a mouse you can Shift-click.
Same technique works for History
Thanks…anyway to select the currently playing song as well?
You can add it afterwards:
Create a playlist with queue tracks
Move back to Queue screen
Press the Plus button in Now Playing section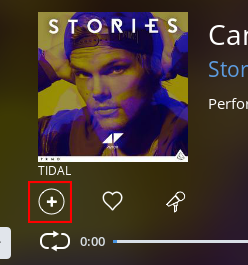 And the currently playing track to the same playlist
iPad?
That's why the main browsers added a Select All menu item, right?
oh sorry, missed that. I'll get select all added to queue
@AndersVinberg, just added selection controls here: