Roon
Roon 1.8 (884)
MacBook Air 13", 2020.
2560 × 1600 resolution, equivalent to 1280 x 800 (Apple default)


Description of Issue
Hi there, I'm having a hard time browsing my library on my MacBook Air. The reason for this is that the songs just use too much screen space, so I see myself scrolling a lot. Is there a compact mode that can be enabled?
In "Setup" I've already set the text size to Default.
Here, you can see Roon displays only 6 songs (sidebar disabled)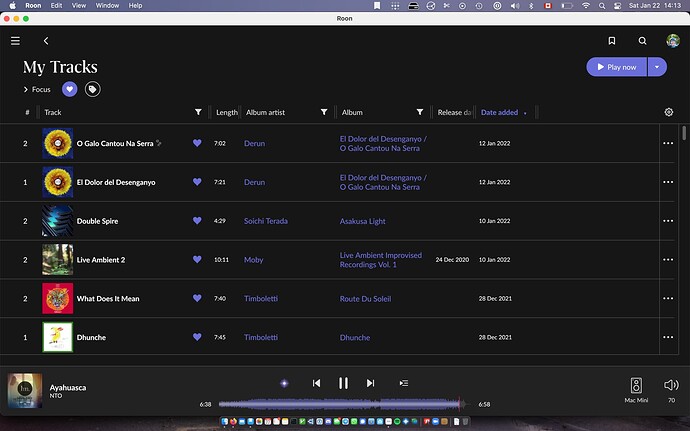 For comparison, a screenshot of competing software showing almost 12 songs.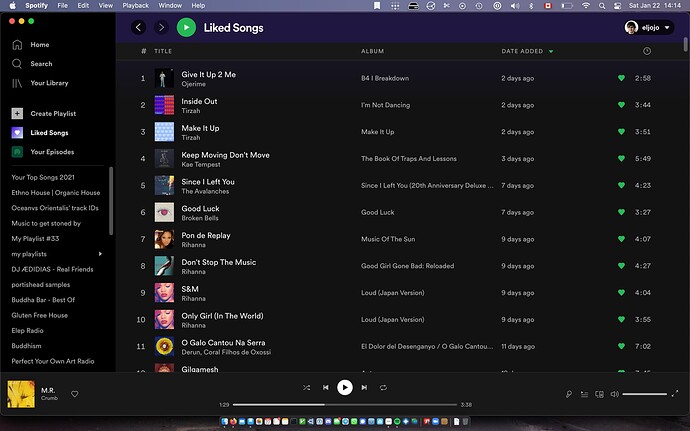 @support Am I doing something wrong?