To test out the Organized folders feature I dropped three versions (1 CD, 2 Hirez) of Gaucho into an Organized folder. This is what I got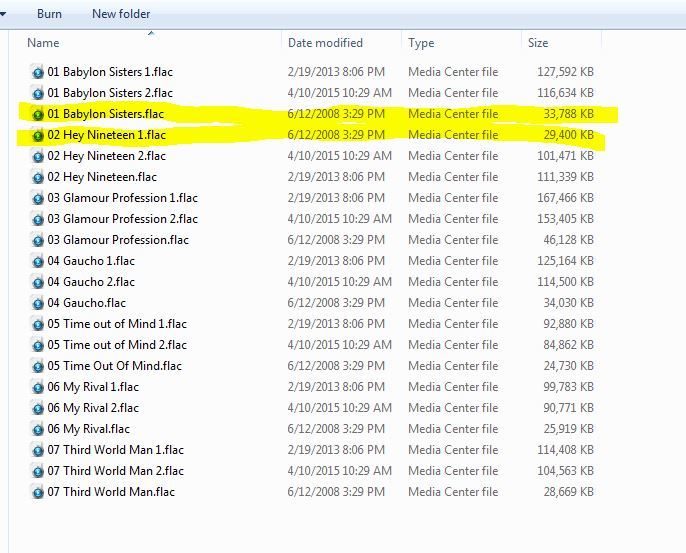 Well, first it would be a lot nicer if each version of the album was "organized" into its own folder. Instead there seems to be a 1,2,3 suffix organizing system
But what really surprised me was the way the tracks are jumbled within the 1,2,3 system. See the highlighted tracks. These are the CD tracks. For Babylon Sisters there is no suffix, for Hey Nineteen the suffix is "1".
Now within Roon, it has somehow captured these suffix differences and all the CD tracks are associated with the CD and everything plays as it should.
But from a file management perspective, this is really scary. It would be very difficult to reconstruct the albums (if needed) if the track names are going to be jumbled like this.
Is this the way it's supposed to work?