The "show composer credits" setting doesn't appear to change anything that I can see.
What does this setting do?
It does display more or fewer composer credits on an album listing, but only if the album is not Jazz or Classical (or a sub-genre) in which case they are always shown.
Sorry, but I see no difference in the credits in classical recordings. Perhaps I'm looking at the credits in the wrong place? Or perhaps this is a bug?
Here's an example.
Show Composer Credits: more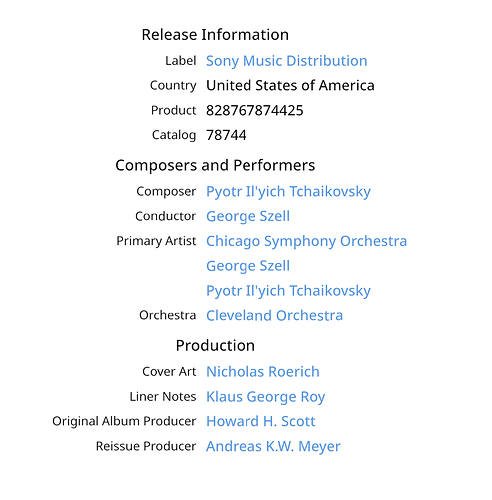 change Show Composer Credits to "less" and restart roon: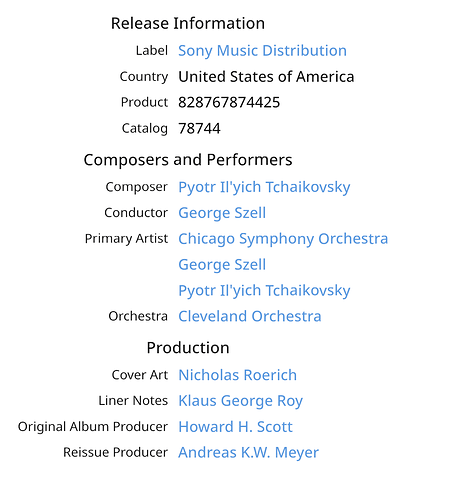 That's not the screen in question. If you explicitly ask Roon for the credits, as you have done in your screenshot, then it will show you everything.
However, in the normal track listing, the composer information is reduced for albums which are neither Jazz nor Classical.
For example, here is Adele's 21with show composers set to always: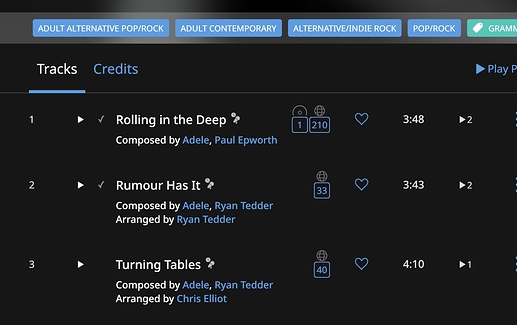 And again, if set to default: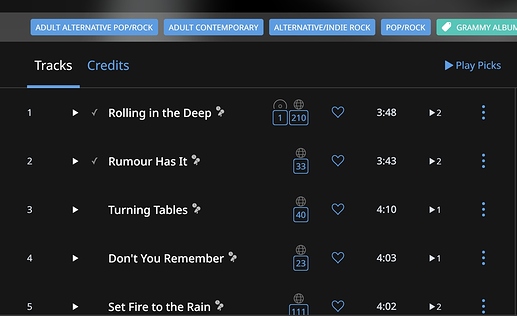 Viewing the Credits tab would produce identical results in each case.
Got it. A setting that controls credits doesn't affect a panel containing album credits, but rather controls per-track credit display.
It also affects per-track credit display in the queue browser. Does it control anything else?
It affects the big Now Playing screen too.
Thanks.
[Post must be at least 10 characters]
This topic was automatically closed 365 days after the last reply. New replies are no longer allowed.