I am having an issue just opening the roon application on my Dell lap top, ( windows 10)
The Roon @support team prefer one topic per customer's issue… so they are able to track it and focus on each individual problem. hence I split out your topic.
In order for Roon's @support team to better assist you, please provide a brief description of your current setup using this link as a guide.
Make sure to describe your network configuration/topology, including any networking hardware currently in use, so they can have a clear understanding of how your devices are communicating.
I am becoming repetitive

Try 3 things
1 manufacturer video driver not Windows
2 Restart everything, Internet, Router everything
3 Progressively restart in order waiting between devices until they are stable
If that fails wait for @support
Hi @George_Barberoglou — Sorry for the trouble here. Please try the below and if you're still seeing issues follow the Next Steps to send us logs!
Reboot the Windows machine
Uninstall and reinstall the graphics drivers directly from the manufacturer's website
Download .NET Framework and reinstall it
Next Steps
If none of the above helps, please use the directions found here and send us over a set of logs using a shared Dropbox link .
We'll also want to take a look at Event Viewer logs, please send those as well:
Press Win + R and type eventvwr.msc
Press OK – this should open Event Viewer window
From the left sidebar go to Windows Logs > Application
Right click on the Application subsection and pick Filter Current Log... from the context menu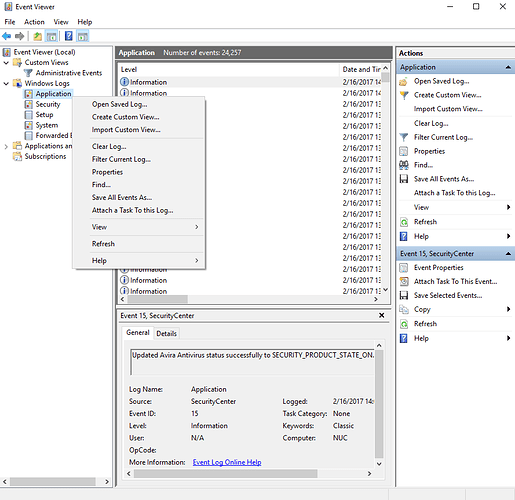 On the Filter tab for the Logged section pick a parameter Last 30 days and press OK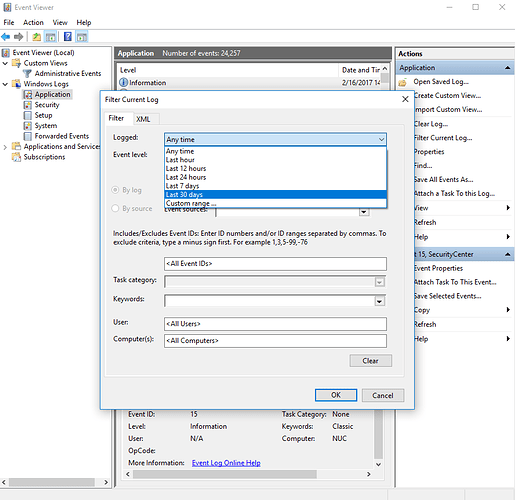 Right click on the Application subsection again and pick Save filtered log file as.. from the context menu
Enter the log file name, for e.g. Roon_USERNAME , and press Save
This topic was automatically closed 14 days after the last reply. New replies are no longer allowed.