NUC 7i7 DNKE though ethernet to Lumin D2, operating built 186, server built 555
I just update ROON software and since then it shows that my output is Airplay, which is not possible because my Lumin cannot work with wifi. I also see on my Lumin that the display is not present, only showing LUMIN instead on the streaming content.
I already try rebooting everything.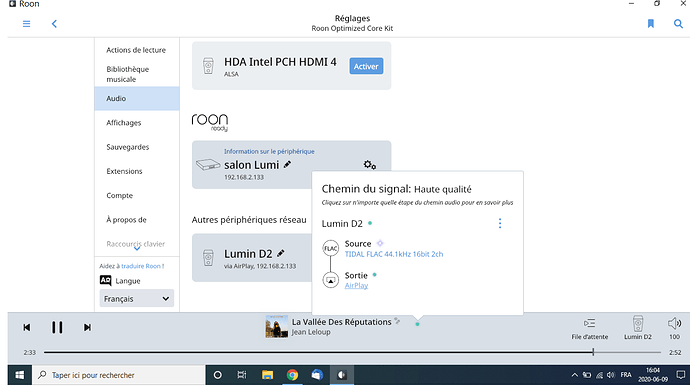 I trying to go back to my previous way to feed my Lumin. Can you help?
Thanks