Core Machine (Operating system/System info/Roon build number)
Roon Core 1.7 (Build 710) running on
Mac Mini - Big Sur 11.1
Network Details (Including networking gear model/manufacturer and if on WiFi/Ethernet)
Connected via WiFi to wireless hub
Google Wifi AC2100 Mesh hardwired to
ARRIS Surfboard 32x8 DOCSIS 3.1
Audio Devices (Specify what device you're using and its connection type - USB/HDMI/etc.)
Sending to multiple endpoints
Wired via USB to Marantz receiver
Wireless to B&W Wedge & various other devices
*Description Of Issue
In recent days I've had persistent issues loading media to any endpoint. It will begin to play, then skip the file and report the error (see here) Screenshot_20210122-171335_Roon|236x500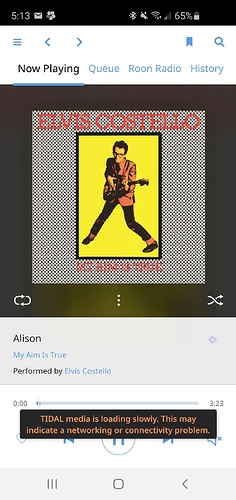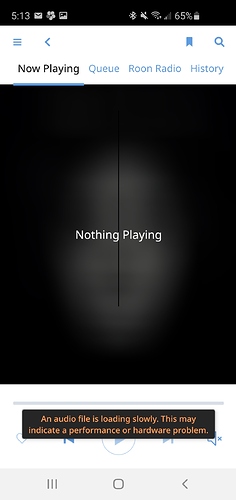 This occurs with both local music files and Tidal. I've restarted the core, refreshed the cache, restarted the modem and mesh, all to no avail.
It plays fine when using the USB connection to my Marantz.
I recently upgraded to Big Sur but I the issues didn't occur until a few days later.
Thanks for the help!