Jak mam ustawić w koncie aby albumy z wieloma artystami były widoczne jako 1 folder jeden album?
Moving to #support … (oh, I can't do that now)
How do I set up my account so that albums with multiple artists appear as 1 folder and one album?
Hello @Jerzy_Skowronski1,
Welcome to the forum!
Can you please clarify what exactly you mean by multiple artists as one album?
Roon does not support "folder" browsing in the traditional sense, but there are some great tools at your disposal to help sort items in your library.
You can create a playlist in Roon for example or use Roon's Focus Feature to focus in on just one of your storage locations.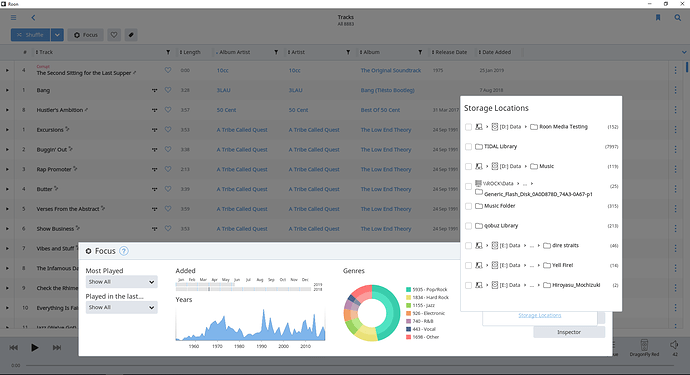 Hope this helps. If you have further questions, just let us know!
---
(Translated by Google)
Witaj @Jerzy_Skowronski1,
Witamy na forum!
Czy możesz wyjaśnić, co dokładnie rozumiesz przez wielu artystów jako jeden album?
Roon nie obsługuje przeglądania "folderów" w tradycyjnym tego słowa znaczeniu, ale masz do dyspozycji wspaniałe narzędzia do sortowania elementów w bibliotece.
Możesz na przykład utworzyć playlistę w Roon lub użyć Focus Feature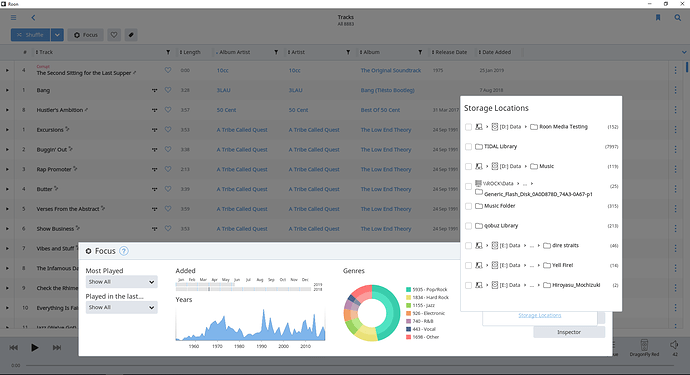 Mam nadzieję że to pomoże. Jeśli masz dodatkowe pytania, daj nam znać!