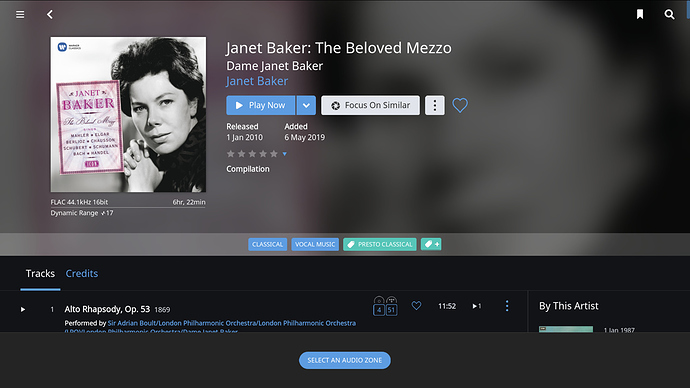 Box set issues - some multi-part compositions grouped displaying correctly, but others in the set are not, namely:
Elgar Sea Pictures
Berlioz: Les Nuits d'ete
Chausson: Poeme de l'amour et de la mer
Schumann: Frauenliebe und leben
This is a FLAC download from Presto Classical, not the EMI/Warner CD box. Presents as one 83-track entity rather than a multi-disc set. This isn't a problem, but makes the mult-part composition issue worse. Attempts to "groom" the metadata with work and part tags have been unsuccessful.
Hoping you could take a look at this @support - thanks.