Hey Folks,
Loving Roon for over a year now - great software.
I added a DSD rip from SACD to my collection last night but Roon continues to ignore it - won't add the album to the catalog. I've added lots of albums over the year - now 4,000+ including SACD rips without incident.
I've reviewed the meta data in Kid3 and it's all perfect. I've forced a re-scan many many times - it was one of about 40 I added to the collection last night and all the others were fine.
Any suggestions?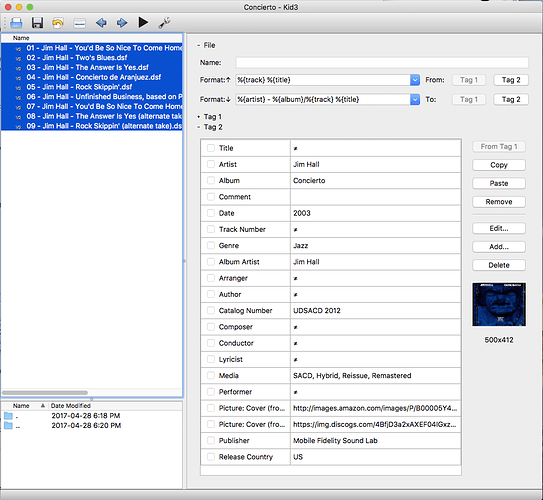 Derek