I found a strange issue in an album by John Wise.
As you can see in the screenshots, the album comes from Tidal, but when I save it in my library the primary artist becomes John Michael Rose instead of John Wise (on Tidal catalog is was correctly attributed).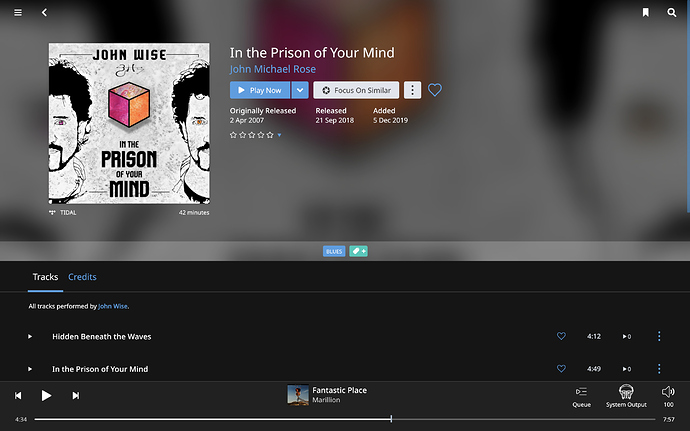 If I try to re-identify the album there are two possibilities, one is the current option and the other is the album Still on my mind by this John Michael Rose (absolutely incorrect and irrilevant).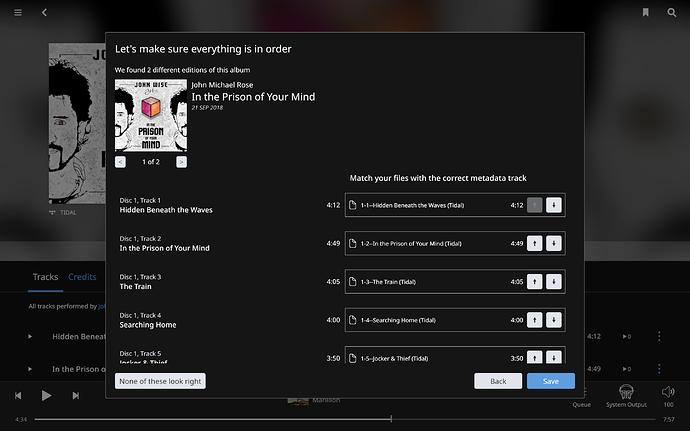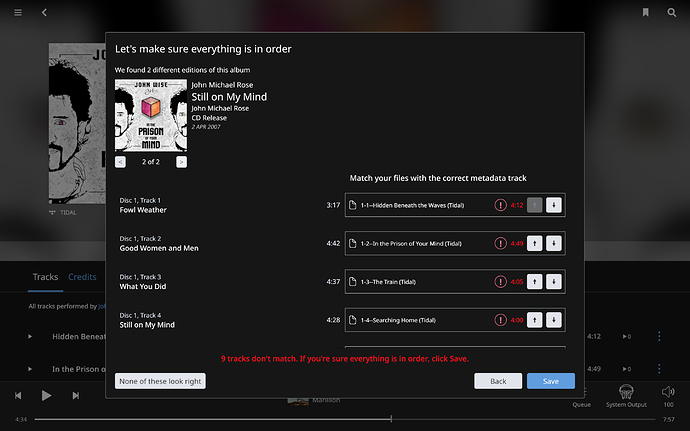 Moreover, I added the album on MusicBrainz time ago, with all of its metadata and credits, but this data are not available in Roon and I can't find them in any way.
https://beta.musicbrainz.org/release/73194f1a-a200-48e4-b77f-6009aa23fb2d
Can you @support try to find out what is happening please?