I bought myself a cheap DAC, the Encore mDSD,
It's a small USB-dongle with a small headphone output.
I first tried it on my Macbook Air, where, after some fiddling I got it to play (PCM).
I have a DELL OptiPlex 3040 (i5, 8GB RAM SSD) running Ubuntu (desktop) 18.10 with Roon Bridge installed and connected to my Roon Core (on a Dell Precision T3610 / Windows 10).
The Ubuntu machine plays sound just fine through the mDSD in my headphones when testing the device in Audio Settings.
When I try to get sound through Roon I get just static.
I think I'm doing something wrong on a basic level here but can't figure it out.
How the device looks to Roon Core: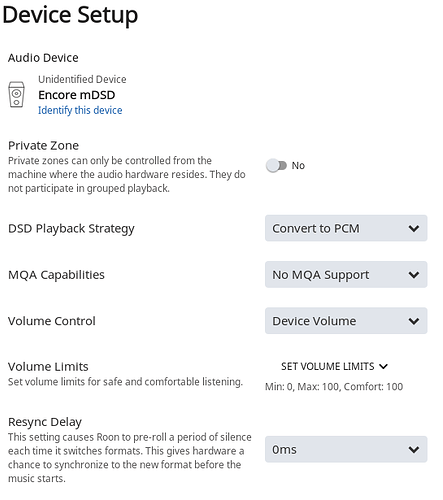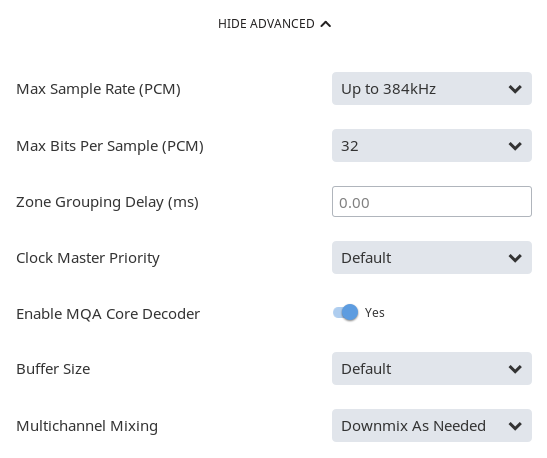 Any and all help appreciated, thanks!