Hi folks,
I just got a pair of the LS50W II.
On one unit has some optical issue in the rubber on the drivers. I don't think it will affect the functionality, but it doesn't look good at all. It is like a little piece of rubber is missing or unevenly cut in production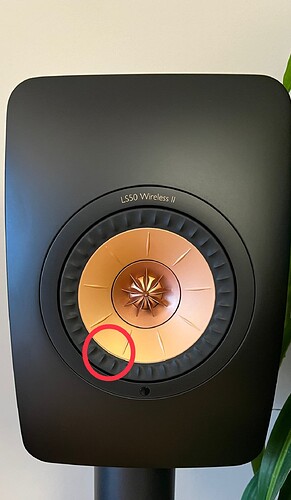 and you can see it from 1m distance if you look at. What do you think? Return or not? I can imagine, that if I decide to sell it in a couple of years, this would become an issue.