No Zone Grouping option available for either LS50 V1 or LSX
That's because they are Roon Tested devices, not Roon Ready ones.
Roon's documentation explicitly states that the KEF LS50 V1 and the LSX may be grouped as a Kef Specific Zone. Please see the attached screen shot, taken from the link in the original post.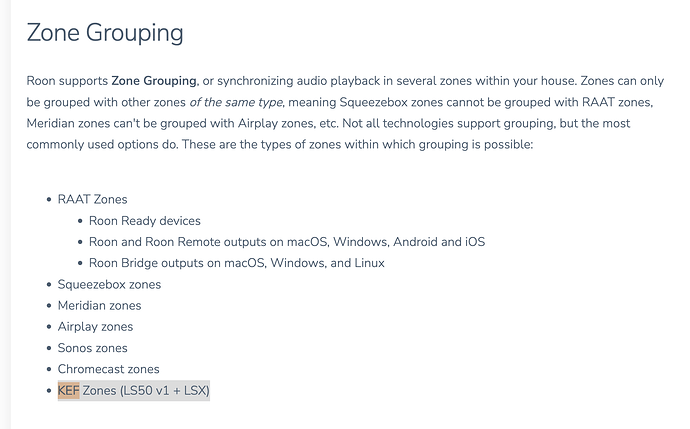 Unless there's something upcoming I don't know about yet, they have never been able to be grouped. I've literally just walked to another part of the building where I have two pairs of LSXs, and as always - no ability to group them. I imagine it's an oversight in the document.
This is why I'm filing the bug report.
The documented feature, which has never worked, is very clear.
This topic was automatically closed 45 days after the last reply. New replies are no longer allowed.