Title says it all. Any help in getting Roon to identify this would be great.
delete the "!" at the end of Alive and it will find it. That's what I did and no problem.
Recording dates and rating indicate that you're getting something, but yeah - we should be doing better here.
Are you getting other data? Genres? Credits? Composers?
The interesting thing here is that it comes in as an "unidentified" but when you do the manual identify and delete the "!" then it will able to find it. No reviews of anything but yes it does have credits.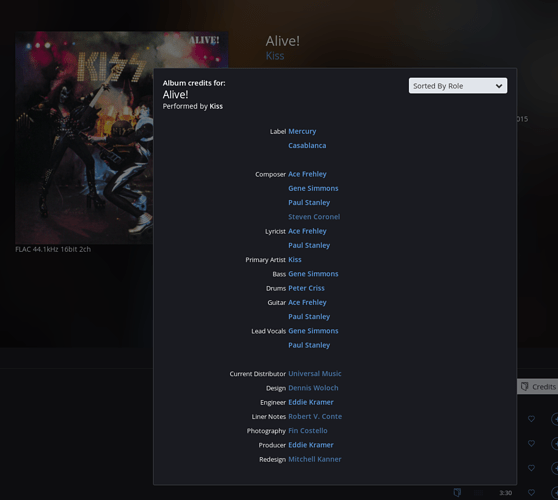 Still No Review of this album!