One of the few ways I have found of navigating large box sets in roon is from the composition screen. If I merge all my Verdi Requiems for example I now at least know I have a version on my Decca box set.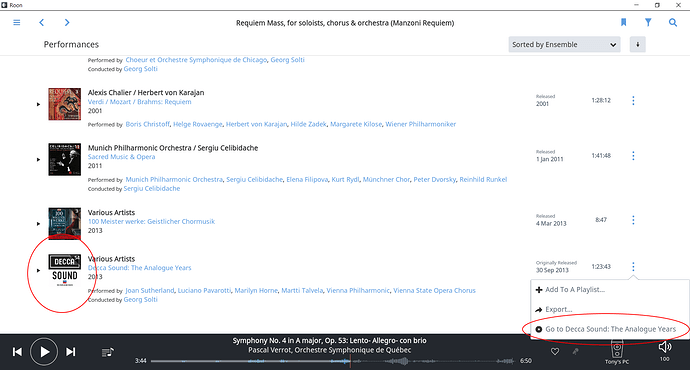 But if I click on the "Go to" button I land here: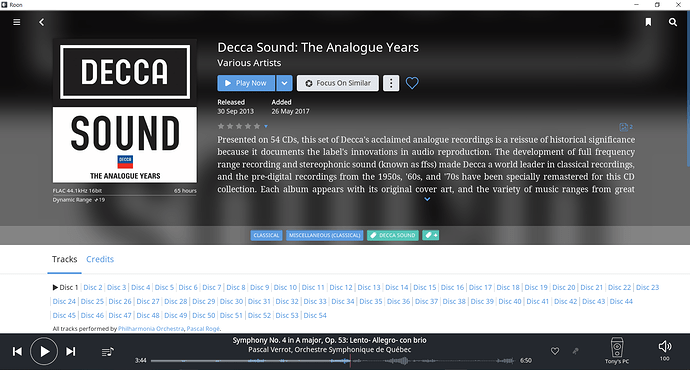 Oh dear. Where is my Verdi Requiem?

On the other hand if I click on the Decca Box thumbnail from the composition screen I land here: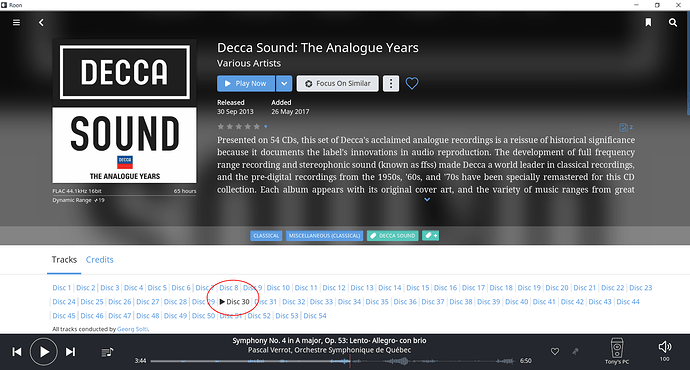 Now I know that Verdi Requiem is on Disc 30

Is it possible to align these behaviors so whatever I click on I land on the disk in box sets that has the composition I am interested in?