I'm migrating from a Laptop based Roon instalation to a QNAP NAS.
I've installed the Roon core in the QNAP and this is what I got: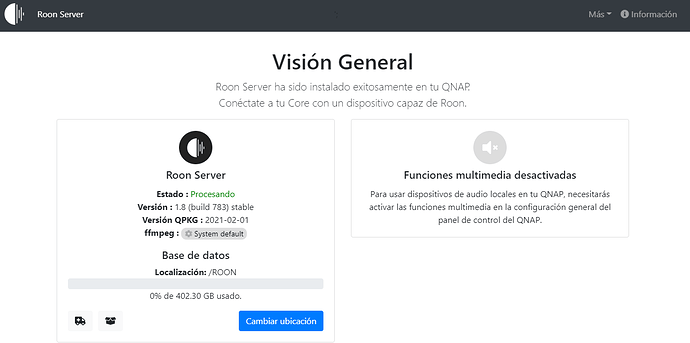 What's next? How can I launch the Roon interface and restore the database backup?
I think I'm missing something trivial but important.
Thanks in advance.