I can type well

just talk like I'm drunk all the time

Roon World has to be preserved in all of its awesomeness

That TT though

Where's that thread gone?
Started reading in the morning but then had to go be an adult, work, make money for bills and my roon subscription.
Now I've got some time to kill, popcorn and can catch up


Legend. Thank you young man.
Could not find it myself

On to this playlist now (@kristi come and join us on the darkside)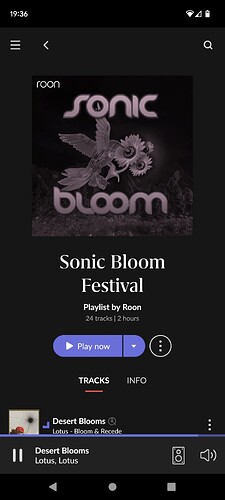 Maybe I was a bit 'to the point' as usual in that thread. It seemed to be a self fulfilled prophesy to me….
It's spiralling out of control.

No argument from me Gary, I understood your point and it proves itself within a day or two everytime.
You just bypassed the foreplay and went straight to the end game

I think the Original point is important, there is a reason that so many of us don't get involved in thread's that are not music or help based.
Already… My popcorn not due until later, but I don't want to watch that show again

I can't help myself sometimes….
It's ok my friend, we love your dark sense of irony on this thread

I just told the other half that. She pulled a face haha
The Roonie Brotherhood
Roon need to trademark that and add T-shirts to their merchandise or give them away to subscribers
@kristi nudge nudge wink wink, 15% cut goes to this threads 'meet up and grab a beer' future social