Core Machine (Operating system/System info/Roon build number)
MacOS High Sierra/ MacMini Server 2011/ Version 1.7 (build537)
MacMini (Roon installed on APFS Volume) with external Thunderbolt HardDisk RAID Volume (Music Files stored here) connected via WiFi to the Internet.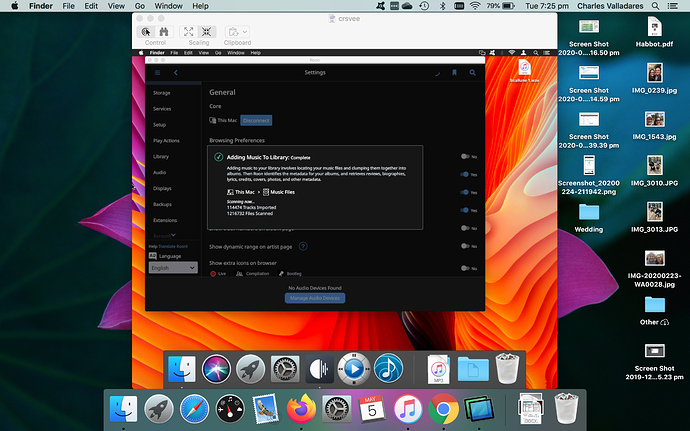 Description Of Issue
Roon keeps scanning for new files. I have lots of files so this goes on for days and then seems to start again. It states that it has completed but is still continuing to scan. Any assistance would be great. Screenshots attached. I am not allowed to attach logs.