A Badge indicating the existence of different Versions of albums in My Library would be useful when in Roon's Settings/General section Show hidden tracks and albums is set to No. This is the default setting in Roon which cleans up the My Library Albums display; only the user-selectable Primary Version of each album is displayed.
Quite a few of the albums in my collection exist in different formats. Multichannel / Stereo / Mono / SACD's in DSF & DFF formats / Blu-ray Pure Audio discs and DVD-Audio discs in WAV and FLAC formats, I could go on.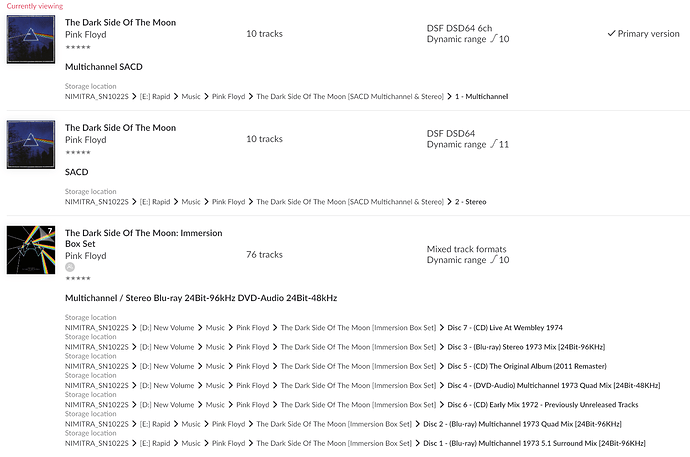 I'm currently trialing TIDAL and I see that their versions of almost every album I have are grouped with my library versions.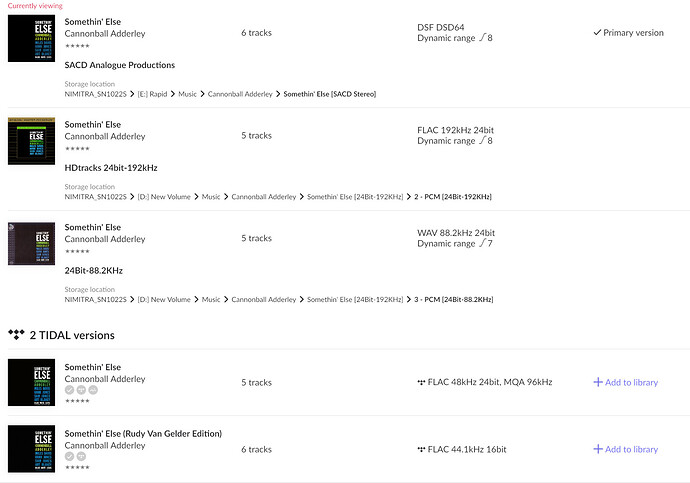 This makes the inclusion of a Versions Badge problematic if one subscribes to one or both of the current services TIDAL or qobuz. The badge would be displayed on practically all albums if subscribing to either of these services so if implemented the Versions Badge should only pertain to albums in ones Library.
A Library Versions Badge will be useful in my case anyway. I would see at a glance the albums in my collection that contain different versions!